Here are the perfect companions to my soap -
First, shown in the small bowl in the photo below, a whipped shea that is a true body butter, not just a jarred cream - intensively moisturizing yet not thick and sticky. Made from unrefined shea butter (shown below in the red bowl) with all of its skin nourishing qualities, a tiny bit goes a long way and relieves ashy, itchy dryness.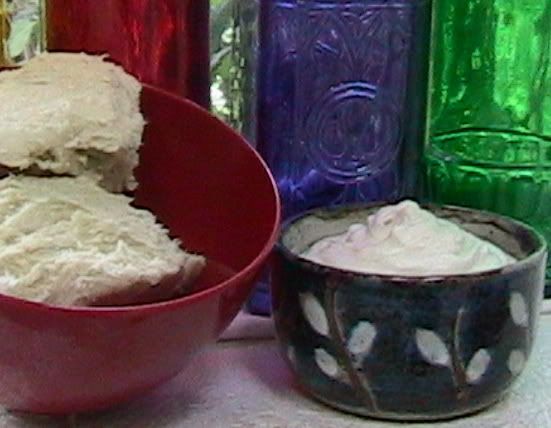 Next, a sugar scrub that is not your average gloppy oil scrub. This one is specially formulated to turn creamy and lotion-like as it exfoliates. Rinses away, but leaves just the right amount of moisturizing behind.